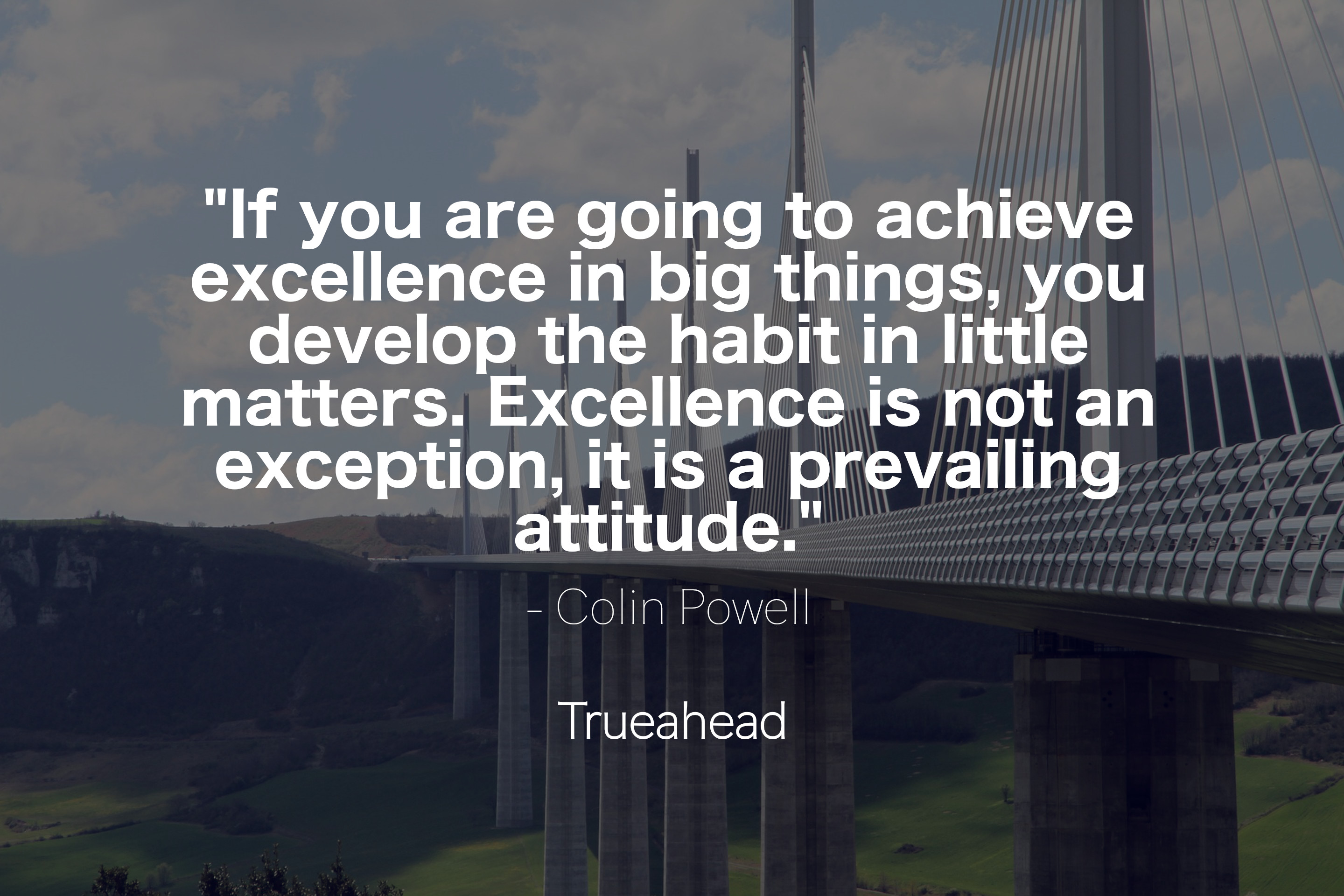 Reaching our biggest goals can be a life-changing moment, but it's very common to feel overwhelmed when we think about them. The reason for this is because we see all the obstacles instead of the small, simple changes we could make. When overwhelmed, we fail to think rationally and methodically.
Feeling overwhelmed causes our thought processes to become interrupted and significantly slow down. We have trouble concentrating, become forgetful, disoriented and confused, making problem-solving almost impossible. This is what happens when we think of our biggest goals – we think they are simply too big for us, and it seems better to walk away from them.
But all it takes is small habits. There is a way to simplify the process by introducing small habits which eventually lead to achieving a big goal.
Aim for small and simple
First of all, we need to identify what a small and simple habit is, because people tend to do far too much and think it's not enough. The beauty of small habits is to encourage you to be kinder to yourself and see how easy it is to reach the things you really want in life.
Imagine you are a writer with 10,000 words to write in order to finish the novel you've been working on for several months. It seems like such a lot of work, and there is a lot of pressure to get the ending just right. The way we can break this big goal down is to decide how many words we're going to write a day. Try 200. That's just a paragraph – it's 10 minutes of writing a day. Consider your goal of the day achieved when you reach 200 words. Spend ten minutes everyday writing the book, erasing the debilitating idea of perfectionism because all that matters is you're writing the 200 words every day. You have 10,000 words to write, so 200 words a day might not seem like a lot – but in 5 days you'll have 1000 words. In 50 days, you'll have 10,000 words. That's just 7 weeks. By introducing a small, manageable habit, you will have finished your "impossible" book in less than two months.
Combine tasks
Maybe your small habit is to start being kinder to yourself in order to make yourself more productive. You can repeat positive mantras at night before you go to sleep, or say them whilst you're washing up or hanging laundry. Lack of time does not have to be another obstacle – there is always a way to fit in those small habits that can vastly improve our lives.
Say you want to finish your novel. You could type 200 words on your phone whilst you're on the bus to work. You could write whilst your dinner is cooking in the oven, or whilst you're waiting for another load of washing to be complete. Remember – there is always a way. Small habits are definitely worth making time for, especially if they'll lead towards something you really want.
Make a plan and track your progress
Reaching your big goals will be a lot easier if you come up with a step-by-step guide so that you have something to follow on your journey to reaching what you want to achieve. Make sure your plan includes encouraging reminders of the little things you need to do and what the end result will be for each. Decide what you are going to do everyday and when you are going to do it.
Another great way to keep up momentum is to track your progress each day – nothing will give you more satisfaction than to see a great big tick or the word DONE next to the tasks you're completing. It'll almost become a game, wanting to win as many ticks as possible, and knowing that each tick is a step closer to the goal you have in mind is going to give you that much-needed surge of excitement and motivation.
You should also include things such as positive thinking in your step-by-step plan, and the rewards you will give yourself for achieving your small goals. Being kind to yourself will only increase productivity. If you fuel the body with gentleness and kindness, it will be able to give back. Your mind will have an easier time concentrating on tasks and reaching its full potential if you remember to take care of it.
If you were to tell a child that they were a failure, that they would never achieve their dreams and that they were lazy, do you think this would motivate them to try harder? Of course not, it would be an incredibly cruel thing to do, and only ensures that that child will always believe they're not good enough. But if you were to tell that child that they are brilliant, that they should never give up, and continue to encourage and help that child to achieve what they want to achieve – what do you think will happen?
It's the same case for ourselves. Whether it's low self esteem or imposter syndrome, we're often incredibly unkind to ourselves. We think tough love is what makes us strong, but it has the opposite effect. It stops us from being who we're really meant to be, and achieving what we want to achieve.
Make life easier with Trueahead
A way to track your progress and make yourself accountable is by using an app.
Trueahead is perfect for helping you to break bad habits and create new ones so that you can be your best self and achieve anything you want to achieve. It's an app that will give you everything you need: it'll help you track your mood, perform better and it provides you with tailored content so you can discover new and easy ways to improve.
You can achieve big goals with small habits. It starts with being kind to yourself as you embark on the exciting journey to change your life for the better.